Lawn Care Services
From maintaining your existing lawn, with the environment and your family's safety in mind, to complete renovations, we offer an entire range of professional lawn care services to save you time and money.
Soil Testing
Soil is often more complicated than it looks. Soil testing reveals the most effective and environmentally friendly ways to create a healthy and sustainable lawn.
A soil test consists of correctly obtaining a soil sample, sending it to a Maryland approved lab, and receiving a detailed analysis of its makeup. It detects pH and nutrient levels, and pinpoints nutrient deficiencies.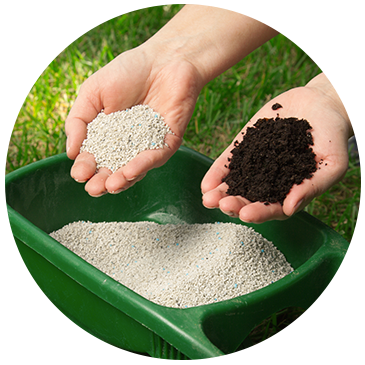 Fertilization
We apply the appropriate types of organic, organic-based, and synthetic fertilizers depending on your lawn's unique needs, weather conditions, and Maryland Nutrient Management Law in order to protect the environment and promote:
Optimal growth
A strong root system
Disease resistance
Resiliency
Turf density
Aeration
Lawn aeration helps air, water, grass seed, and fertilizer get incorporated into the soil. Aerating your lawn provides numerous benefits, such as:
Helping your lawn breathe better
Rejuvenating and strengthening your lawn
Breaking up the thatch and reducing soil compaction naturally
Allowing nutrients to penetrate the soil and stimulating root growth
Enhancing turf density
Seeding
Using the highest quality seed varieties that are custom blended for lawns in Maryland, DC, and Northern Virginia. Our seed blends are weed-free and promote drought tolerant, and insect and disease resistant lawns.
Weed Management
We always use the safest and most effective products as allowed, per state and local laws, to manage weeds and keep your lawn as healthy as it can be.
Remember, we don't strive for a perfect lawn, but for a good lawn, in harmony with nature.
Insect Management
Insects can be beneficial or harmful, understanding that difference is what sets Complete Lawn Care apart from others. We are experts in identifying and managing insects to help maintain a good lawn, in harmony with nature.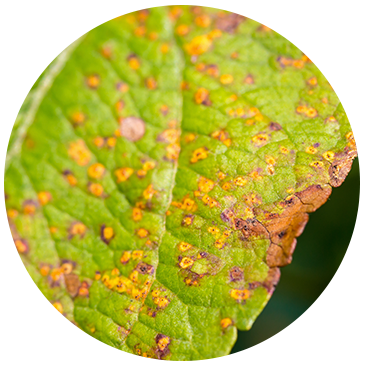 Disease Management
Common disease pathogens that affect your lawn's health can be widely misunderstood, which why the expertise provided by Complete Lawn Care is unsurpassed in determining the safest and most effective way to manage lawn diseases, in harmony with nature.
Thatch Analysis
Thatch, the layer of undecomposed organic matter just above the soil, can become a problem if it grows too thick. Excessive thatch creates an environment favorable for turf-destroying insects and disease, keeps water from getting to the roots of your grass, and reduces your lawn's response to fertilizers. A thatch analysis will provide insight on the health of your lawn and help us determine the next step.
Lawn Renovation
Does your lawn have more weeds than grass? Does it have sink holes and uneven areas? Compacted soil and drainage problems? Any or all of these conditions are good reasons to renovate your lawn.
Stop throwing away your hard-earned money year after year with services that just scratch the surface and don't address the actual problem. Ask our experts if your lawn could benefit from a complete lawn renovation.